It's happened to the best of us.
You're on the way out to an event and you check your look…
a little tug there, a little twist there and out the door you go.
You're dressed to impress.
Sooner rather than later, photos appear on online and you (eagerly) search for the sight of yourself,
yet the only impression made is the alarming contrast of a nude self-adhesive bra or nude foundation blasting through black fabric.
Your gorgeous ensemble has turned into a fashion fright.
Christina Milian was recently a victim as her shapewear and adhesive bra blared through her sequined fabric.
♦♦♦
Formal-wear and gowns require a few tricks to master.
HerRoom Tip #1:"A photo never lies"
It's important to take extra precautions when expecting to be photographed.
Doing so certainly avoids any and all distress.
Taking a quick snapshot with the flash ON helps when in doubt, showing you anything that needs changing.

HerRoom Tip #2: Go for a Slip
Remember slips? They're returning in full-force as shapewear when you want control and coverage.
To avoid those sheer surprises, it's smart to go for a shapewear slip the length of your gown.
Opt for a shapewear slip with a built-in bra for full support.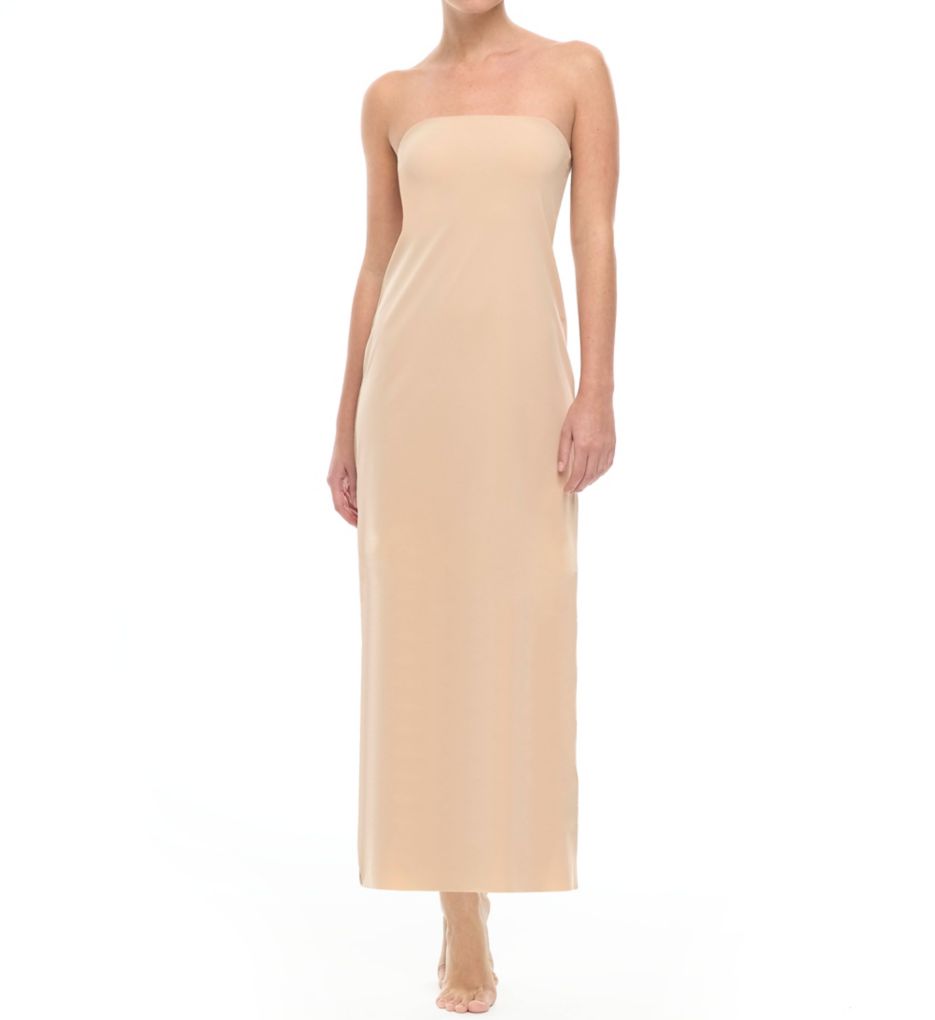 (Above) commando, Strapless Maxi Slip DS2, HerRoom.com

HerRoom Tip #3: Turn It On-Trend & Own It
The 2016 runway was stormed with avant-garde yet tasteful showcases of bodysuits and shapewear.
These kinds of pieces are no longer surreptitiously considered in fashion,
but envisioned as working, paramount pieces in an ensemble.
♦♦♦
HerRoom has the perfect cutting-edge essentials.
Briefs and full-coverage bras make a statement all their own with this style.
They work as a tasteful trend and continue to provide the support you want.
---

(Above-L) Wacoal, The Red Carpet Full-Busted Strapless Bra (convertible), HerRoom.com
(Above-R) Va Bien, Satin Front Firm Control Brief Panties, HerRoom.com
__________________________________________________________________________________

(Above) Va Bein, Satin Firm Control High Waist Girdle, HerRoom.com